"When They See Us" Considerations
Briefing in Connection with the Netflix Original Series "When They See Us"
In response to the recent Netflix original series 'When They See Us, directed by Ava DuVernay, The Empowerment Agency has prepared a briefing expressing concern about the risks and negative impact on viewers. Due to the content those who are sensitive to trauma and/or have prior trauma related to violence, racism, discrimination, or any other social injustice may experience negative reactions.
The series detailing the remake of the 'Central Park 5' has sparked mass social media coverage resulting in a wide range of emotional reactions from viewers and nonviewers. The main debate is "to watch" or "not to watch" as coverage of this series continues to gain momentum. Reinette Arnold, Founder and CEO of The Empowerment Agency and a LCSW advises individuals to take great consideration of the emotional and mental impact the series may have on one's mental wellbeing. In addition, she advises those who have watched to be aware of any triggers related to trauma exposure and to seek help from a mental health professional if their reactions are beyond their normal coping limits.
The Impact of Trauma
Recognize that TRAUMA is REAL. The series, "When They See Us" may retraumatize or expose viewers to trauma due to the graphic nature and sensitive content portrayed relating to social injustice, violence, discrimination, and racism. It is important to consider the impact of trauma on one's mental wellbeing before viewing. It is important for viewers to be self-aware of their reactions while watching and any residual effects. Nonviewers may also experience trauma related symptoms by way of vicarious or secondary trauma after being exposed to commentary around the events of the series. This may occur via verbal dialogue and/or readings through social media and other print work.
Signs and Symptoms of Trauma
Signs and symptoms related to trauma included but are not limited to: crying spells, anger or frustration, agitation, loss of appetite or increase in appetite, flashbacks, lack of sleep, intense mood swings, fear, anxiety, feeling sad or hopeless, feeling disconnected or numb, feeling sad, withdrawing from others, and feelings of guilt, shame or self-blame.
If you are in need of support due trauma exposure, we recommend that you seek support from a mental health professional. Failure to seek support may result in continued presence of unwanted symptoms, resulting in a negative impact on one's mental and emotional wellbeing.
Practice Self-Care After Watching
Self-care is described as activities focused on alleviating stress and promoting balance socially, emotionally, mentally, physically, spiritually, and financially. Due to the negative impact of trauma, it is imperative to implement a self-care plan immediately after being exposed. Implementing self-care into one's life promotes a better quality of life and helps the mind, body, and soul find balance and heal from emotional and physical trauma.
The following list of activities help promote proper self-care: eat a healthy balanced meal of green leafy vegetables and lean protein, maintain adequate hours of sleep ranging from 7-9 hours for adults, engage in a minimum of 30 minutes of physical exercise daily, participate in spiritual practices based on one's beliefs, maintain positive social interactions, take breaks from television and social media, limit intake of sugar and alcohol, and engage in deep breathing exercises and meditation practices.
If you are in need of additional support after watching the series, see the listing of resources below for help.
Mental Health Resources
· The Empowerment Agency – www.empowered-consultants.com
· Therapy for Black Girls - https://www.therapyforblackgirls.com/therapist-directory/?
· Therapy for Black Men - https://therapyforblackmen.org
· Psychology Today- https://www.psychologytoday.com/us
· National Suicide Prevention Hotline, 1-800-273-TALK (8255), or text "START" to 741741
For more information related to trauma or self-care please contact Reinette at reinette@empowered-consultants.comor visit our website at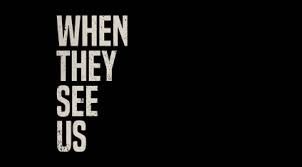 Written By:
Reinette Arnold, MSW, LCSW, MAC, CFVIP. Reinette is the Founder and CEO of The Empowerment Agency, a social and behavioral health firm located in Atlanta, GA. Reinette is also trained in critical incident and stress management debriefing, providing individual and corporate clients with crisis and emotional support to help alleviate the negative impact of trauma.